ND7J - Affiliates, Clubs & Nets
Click The Links Below to get to
the Web Pages For These Clubs and Nets. ND7J is active in these Nets & Clubs. I am also the Web Master for those indicated with (*). Please visit these fine groups and there web sites.

Greer Amateur Radio Club


The club meets monthly on the second Monday of every month at 7:00 PM at the Woodmen of the World Lodge on SC 290 about a mile from downtown Greer, SC.  Tune to the club repeater 146.940 MHz on the 2 meter band.  The repeater has a tone encoder of 107.2.    Somebody should be there to help.  The Lodge building is white enclosed in a chain link fence on the left side of the road if you are headed away from downtown Greer.
The Blue Ridge Amateur Radio Society has been of service to the amateurs of Upstate South Carolina since 1959. The club is involved in many public service activities, operating activities, and emergency operations.


The Amateur Radio Early Bird Transcontinental Net was founded December 5, 1949, for the purpose of sending military traffic in and out of the USA in war time.  In 1975, it was made into a social net with the purpose of starting each day with a bit of congeniality and social comments. 
The net meets daily on or about 3940 KHZ from 04:45 to 06:00 ET. Please join us!!!  Ten check-ins within a thirty day period* qualifies you for a 8 1/2 x 11 inch "Certificate of Membership" from the Early Bird Transcontinental Net.
*NCDXCC

The NCDXCC is an ARRL Affiliated Amateur Radio Club. The Club is made up of active DXers and Contesters who are all amateur radio operators that mostly live in the NC area but our membership spans the globe.  We usually meet in a restaurant for the evening meal where everyone has a chance to chat and mingle.  After dinner, most meetings have some kind of amateur radio presentation by the members or guests.  

To join in on the Fun come to a meeting 

and meet the group.
*SCDXA


SCDXA is a non profit, no rules / no politics / NO DUES / club open to anyone wanting to join. We may ask our members at times to donate for certain things, such as web site domain and hosting fees, or donations towards Major DXpeditions. This past year we raised from our members $1000.00 which was donated to the upcoming Bouvet DXpedition. This type of donation gets us world wide recognition, by having our Logo on the QSL cards and web sites of this DXpedition. It also gets us recognized a Major donor by the Operators of the Team. Our meetings consist of fellowship / quality presentations each month at a restaurant to enjoy dinner as well. The club welcomes the wives, guests and anyone wishing to become a Ham. Our door is open to all Amateur Radio Operators with an interest in DXing, Contesting, and DXpeditions. Even if your not a DXer or contester you are welcome. Feel free to bring fellow Hams, or those who may wish to get their ticket. We can also offer VE Testing for new hams or upgrades. The SCDXA holds workshops on such things as Antenna building, DXing and more. The SCDXA organizes several "Mini" DXpeditions within the USA and yearly DXpeditions world wide as well. Please look around the site and if you have any questions feel free to use the contact us form. 
*South-Cars


Come on board "The Big Blue Bus;" find a seat, relax, pour yourself a cup of coffee or grab a RC Cola and a Moon Pie and ride along with us. Please explore our web site to discover all the great information pertaining to the finest hobby in the world and the greatest net on the ham bands, where friendliness, caring, and service prevails.
South-Cars is in operation every day of the year. Net times are: 8AM until 1PM, all times are Eastern. Net operations are conducted on 7.251mhz (40 meters).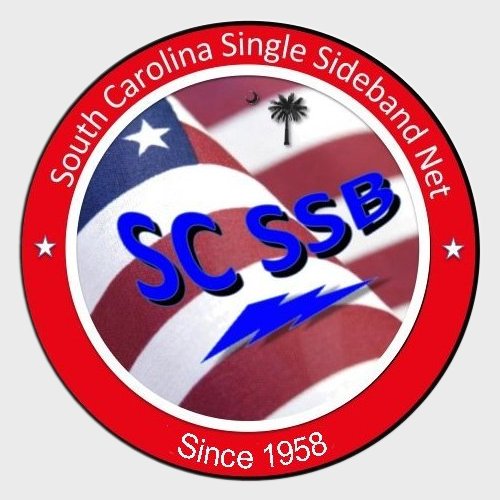 South Carolina Single Sideband Net
3915 kHz LSB Nightly 7:00PM Local Time every evening except Christmas Day.